Permanent Make Up
Permanent make-up, also known as micropigmentation, and Microblading are advanced cosmetic procedures commonly used to create long-lasting eyeliner, lipliner or eyebrow definition.
The technique can also be used medically (called "medical micropigmentation") on an area of skin affected by a health condition. It can be used for Areola & Nipple reconstruction after a mastectomy, or to give the illusion of shaved hair for people with hair loss and finally, to camouflage scars or areas of skin affected by vitiligo.
The technique of implanting pigment after the creation of fine incisions in the skin may date back thousands of years, but the trend towards using the technique for eyebrows emerged in Asia and was known as feathering or embroidery prior to becoming known as microblading. Similar to permanent makeup eyebrow treatments using a machine, the Microblading technique involves drawing individual, crisp hair strokes that can be very natural looking. The needles used come in a variety of diameters so that the thickness of each individual hair stroke can be customized to each client depending on the width of their natural hairs as to make the microblading process look more natural. he color choice is patient specific and is mixed using a natural selection of micropigments to complement hair color and skin tone.
Permanent makeup (PMU) is a technique which employs pigmentation to the dermis as a means of producing designs that resemble makeup, such as eyelining and other permanent enhancing colors to the skin of the face, lips, and eyelids. It is also used to produce astonishing natural looking eyebrows, particularly in people who have lost them as a consequence of old age, disease, such as alopecia totalis, chemotherapy, or a genetic disturbance, and to camouflage scars and white spots in the skin such as in vitiligo. It is also used to restore or enhance the breast's areola, particularly after breast surgery. Most commonly called Permanent makeup, other names include dermapigmentation, micropigmentation, and cosmetic or paramedical tattooing. All PMU services might be bought individually or with a free top up.
Paramedical tattooing is used to disguise, cover and recolour skin imperfections. Pigment is implanted into the dermal layer of the skin to give a finishing touch to surgical procedures, camouflage scars and burns, and recolour nipples and areolas after breast surgery or reconstruction. Paramedical Tattooing can also disguise scars and discolourations from cleft palates, birthmarks, non-pigmented age spots, and cosmetic surgeries like face lifts and tummy tucks. For women who have undergone mastectomies or who may have irregular or fading areolas, this complex micropigmentation and nipple restoration is a breakthrough creating a more natural-looking breast.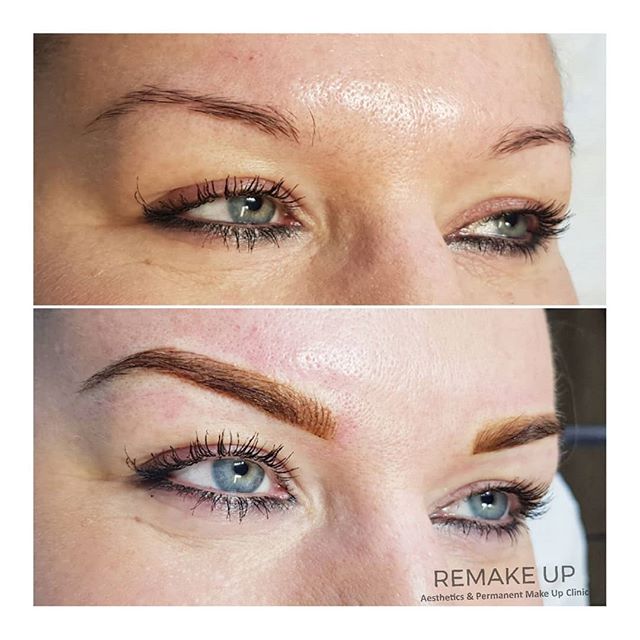 Blade & Shade Brows by Cristina
The newest trend in Eyebrow Permanent Makeup giving a soft shaded brow pencil look, with some visible hairs creating that natural look everyone loves. Once healed, it gives a more natural looking eyebrow than solid colour eyebrow, adding greater definition and depth to your eyebrows. Whether you are looking for a light soft shading or show-stopping bold eyebrows, it can be customised according to your desire.
Difference between Microblading and Shading?Microblading is a technique consisting on the application of individual hair-like strokes that mimic the natural hair of eyebrow as opposed to a pencilled look. The results are lighter compared to shading and most importantly, not every skin type is adequate for microblading. You should always be made aware of that. The beauty of Blade & Shade eyebrows is that it combines shading with microblading to achieve a more realistic look.
A novel remedy for baldness, 'scalp micropigmentation' is essentially the process of having your scalp tattooed with tiny dots that resemble the appearance of stubble, giving you that short, 'buzz-cut' hairstyle. It's touted as an 'effective solution to hair loss and there's no invasive surgery, no scarring and no down time. The procedure can also be used to conceal the scars from hair transplantation or to make thinning hair seem thicker, particularly useful for male and female pattern baldness. In contrast to tattoos, the procedure does not penetrate as deeply, and the inks used are less prone to colour change over time. ReMake Up has now fully introduced Scalp Micropigmentation and welcomes all enquiries and consultations. The first step is to book a consultation.